Villa vs. Mansion: What is the Difference?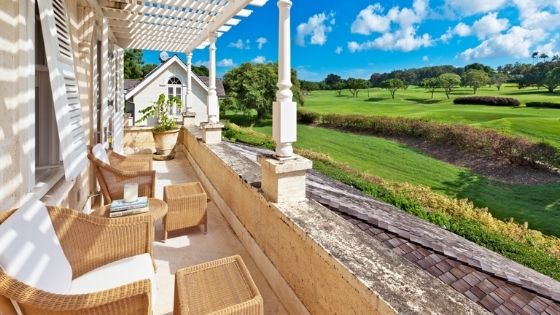 The definitions for real estate terms can vary depending on where you are. You might have noticed that listings in Barbados describe many homes as villas. When it comes to high-end properties, there are different levels of luxury such as villas vs. mansions.
What We Mean By "Villas"
While traditionally owned by wealthy families, in some countries, villas are modest second homes with a retreat atmosphere—not places of opulence and indulgence. The word originated in ancient Rome, where villas featured on-site farms and gardens. Villas celebrated the simple life.
But villas mean something else in terms of Barbados real estate for sale. On the island, villas are decidedly lavish, single-family homes. They're larger than run-of-the-mill properties, and boast the best of everything: the location, amenities, furnishings, materials, beach access, and views. Barbados villas might even have staff to help maintain them.
What "Mansion" Means
Barbados' first mansions were plantations, built with the proceeds of sugar harvests. You can still see some of these historic "great houses" open to the public. The Barbados mansions featured classic English architecture, due to the predominance of British settlers on the island.
Today? Modern mansions are really big. The term is reserved for the most extreme homes, and their prices are sometimes north of $100 million dollars. That will get you around 75,000 square feet of extravagance. A mansion can accommodate several families—or one very lucky bunch.
Mansions are more formal than villas. They're not subtle about trying to wow visitors. Some features might include:
Beachfront location in a coveted area like Barbados' "Riviera"
Elaborate entertaining facilities
Lavish grounds and landscaping on more than one acre
Materials such as marble, mahogany, and hand-cut coral stone from the island
A design by a renowned architect
Multiple houses on the property
Parking for about 18 cars
To truly understand villas vs. mansions, all you have to do is consider the price. A villa will have a going rental rate or a selling price. Mansions are more "if you have to ask, you can't afford it." Either way, Terra Luxury can help you find the finest property in your range for an incredible stay in breathtaking Barbados. If price is no object, you might be interested in our discreet luxury listings that ensure privacy for all involved. Contact us to learn more about what the Barbados real estate market has to offer.