What Luxury Home Buyers Want Most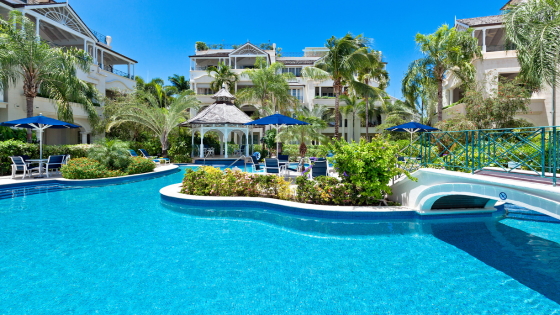 Barbados' luxury real estate agents understand the needs of those living extravagant and luxurious lifestyles, and they understand that such people have certain needs that must be met when shopping for the ideal home. We at Terra Luxury pride ourselves on helping to take the legwork out of searching for the perfect property for our clients. Understanding what luxury home buyers want most allows us to be supportive and assist in finding the perfect spot based on your specific needs and desires.
Open Floor Plan
One of the most important features of a luxurious property is adequate space. Open floor plans and tall ceilings not only display wealth but also leave room for any décor and parties, in addition to decreasing the chance of a room feeling cluttered, confining, or overcrowded.
Technology
Technology innovations are incredibly sought after. Homes that cater the tech trends and offer the most elite and efficient technology equipment are a huge draw. Potential buyers find being able to control, lights, locks, cameras, alarms, electronics, and even plumbing from a device anywhere in the world extremely enticing.
Affluent Kitchen
The kitchen is a huge focal point in any home. Home buyers are paying close attention to this room in the house. For luxury estates, it's essential that the kitchen contains warming draws, restaurant-quality appliances, and a substantial pantry and room for storage, as well as any other features that a professional chef would want.
Desired Amenities
Amenities that people look for in luxury properties are pools, gyms, outdoor kitchens, game and theater rooms, and perhaps even a sauna. The more aligned with country club or spa life, the better for the glitterati.
Idyllic Location
Nobody wants to show off a backdrop everyone else already has. Finding the idyllic location for a luxury home to stand offers the homeowner an exclusivity that will make them the envy of their inner circles. A luxury home isn't much without a beautiful view, and the pristine Barbadian beaches are just the ticket.
Lavish Bathrooms
Bathrooms matter. They should be spacious and offer the most deluxe features with beautiful sinks, countertops, and bathing options, such as a rainwater shower or an oversized tub. The bathrooms should reflect wealth and the owner's personality, yet flow with the concept of the rest of the home. Your guests are sure to venture into this room, so it has to be elegant and awe-inspiring.
In looking at what luxury home buyers want most, the bedrooms with closets or storage play a huge role in whether a house meets the criteria. The master bedroom should be suite-like and offer closet space the size of an ordinary bedroom to store and maintain the homeowner's most-prized possessions. There is much to consider when building, seeking, and finding the perfect luxury estate, and Terra Luxury is ready to lend you the support you need to bring your desires to fruition.