Top Reasons To Work From Barbados
As the at-home orders continue to be extended, we find ourselves getting increasingly moody and bored with the mundanity that is life in quarantine.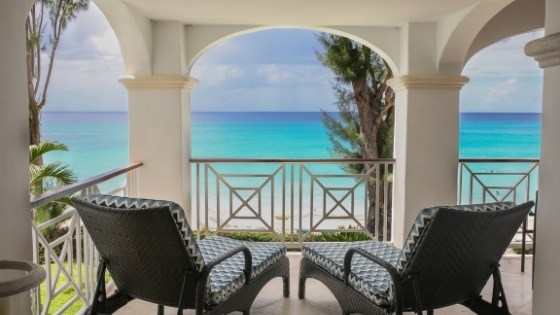 The beginning of the year is always kind of tough, but the beginning of the year coming off 2020 is a whole new feeling. A lot of people are currently working remotely, as their jobs have found ways around meeting in person. After stay at home guidelines lift, many jobs will likely keep their remote work options for their employees, as there are many benefits to this approach. Following the top reasons to work from Barbados will give you the push you need to sustain yourself while enjoying the Caribbean dream life.
Remote Work
If you're already working remotely, why not make your backdrop paradise? As long as you can establish a strong internet connection when needed, why continue to sit in doom and gloom while you work? The answer: there's no reason! Right now, Barbados is offering amazing opportunities to spend your work from home time on this beautiful island. However, you'll need a few tests, vaccinations, and a work visa before you can be on your way to sunny days.
12-Month Welcome Stamp
The Prime Minister of Barbados, Mia Amor Mottley, is offering the opportunity to obtain a 12-month Barbados Welcome Stamp to work remotely for an entire year. You can apply electronically, and once approved, you have a year to live and work in Barbados with the ability to reapply at the end of the 12 months. This allows you to work from a safe, sunny, tropical paradise daily, with all the vitamin D and fresh air you need to dispel those winter and quarantine blues.
An Array of Housing Options
Once approved for your visa, relocating should be fun. With a variety of Barbados luxury rentals, you're sure to find the perfect property for you. Terra Luxury offers properties in an array of idyllic locales, with beachfront ocean views to make your time working feel more like a vacation. With beach parties, picnics, and consistent sun, you'll be able to make the most of your downtime in paradise.
These are simply what we consider to be the top reasons to work from Barbados. We are sure that you'll draw your own conclusions as to why relocating here is best for you. If you think about it, there has never been a better time to evaluate what you're doing and make the changes that will increase your happiness and quality of life. Of course, you still need to make a living, but if you could do that from a beach, why would you wait?