The Rum Vault: Explore the Essence of Rum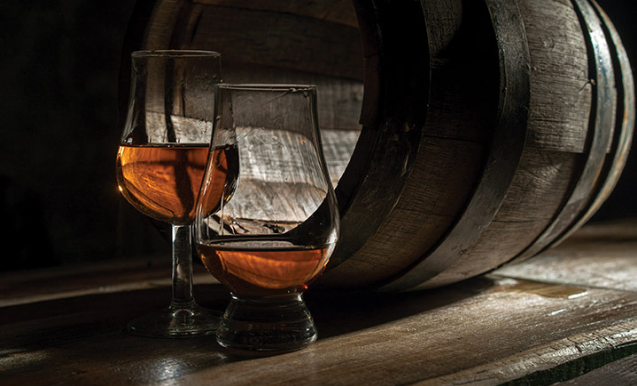 Photo Compliments The Rum Vault
The birthplace of rum now has its first vault for aficionados and connoisseurs of local and international rums.
In October 2018, Colony Club by Elegant Hotels launched its Rum Vault, which is described as the perfect place to have an intimate immersion into 'the art, science and history of rum production - and of course, tasting the signature flights of Barbados' more celebrated and storied rums.'
The fact that it is as a tribute to the island's biggest culinary contribution to world history heightens expectations, and The Rum Vault exquisitely delivers as it features a collection of over 150 takes on the island's original rum recipe from across the globe.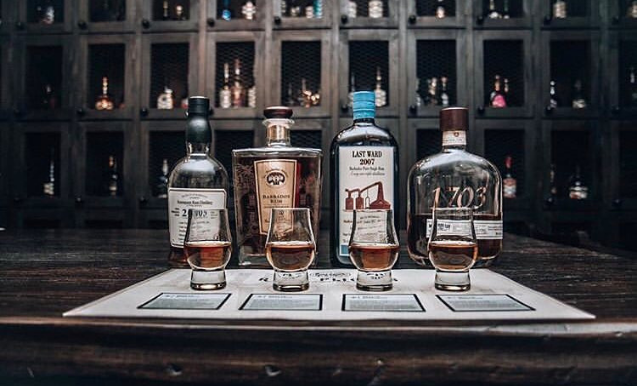 Photo Compliments The Rum Vault
The Rum Vault is described as 'an intimate space boasting dark woods and leathers, and lending to an exclusive club feel that pays homage to Colony Club's own colonial club history.' On arrival, you will be greeted with rum-adorned walls featuring individually caged and illuminated spirits and beautiful local artwork. Attention is then drawn by a locally-made, 8-seater tasting table exclusively commissioned to serve as the central tasting hub.
In addition to being hosted by a charming and experienced rum sommelier, there are also sessions to enjoy rum-themed cooking, mixology demonstrations and private rum pairings and dinners. The Rum Vault is also the perfect location to host intimate private events and very chic business meetings.
Some of the more popular events thus far have been the rum and chocolate pairings, the storied rum dinners including a tapas dinner, and the 'Connoisseurs Club' flight that is considered 'luxury in a glass' and features some of the world's best rum including the 25-year-old Appletone Estate Joy Anniversary Blend and our very own Foursquare Rum Distillery's 2006 Vintage.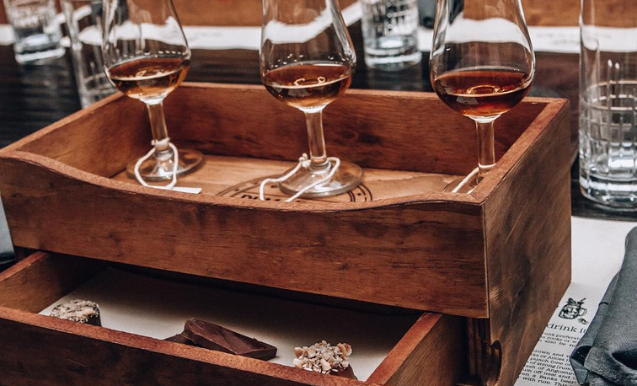 Photo Compliments The Rum Vault