The Tradition of Luxury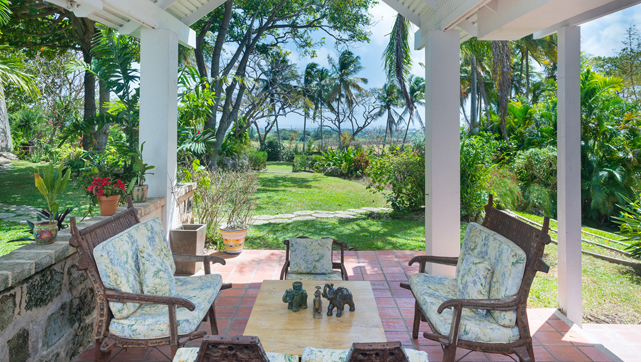 Within the context of real estate, Barbados is steeped in a history of sugar cane estates and a style of countryside living that served as an ode to mother nature. The signature of luxurious living was defined as stately homes trimmed by towering palm trees and other lush vegetation, while the structures themselves bore an appearance in-keeping with the soul of Georgian-, Jacobean- and Victorian-era architecture and the Palladian style. In addition, the interiors were often very spacious, with a dominance of coral stone and wooden trims and accents.
As a result, the island is now brimming with homes offering characteristics of this age-old luxury that transcends the centuries. However, one of the most authentic examples of this traditional luxury is the stunning Pollards Mill in the lovely St. Philip countryside - a property which was originally built back in the 1700s and is nestled on 2.47 acres of mature tropical gardens. The property features coral stone walls, and consists of a 3-bedroom main dwelling, a 3-bedroom cottage and an annexed 1-bedroom villa. The old sugar mill structure remains and has been integrated into the luxurious property.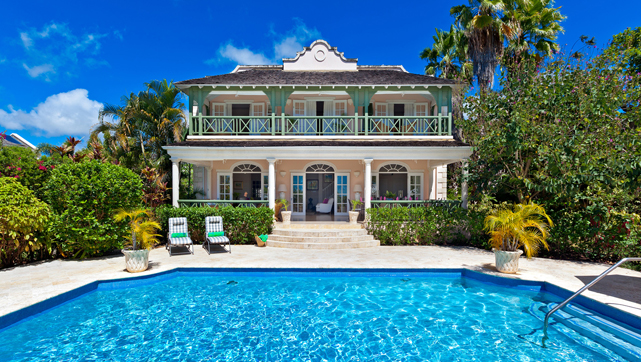 Another home that has been built in the vein of traditional luxury may be found within the prestigious community at Royal Westmoreland at Villa Rosa, whose design is very reminiscent of estate living. With an expansive covered verandah, a grand double-height dining room and spacious grounds, it is a true reflection of traditional island luxury. Another gated-community option for old-world opulence is Firefly in the tennis community at Sugar Hill. Its exterior design features a symmetry and columns that are very Palladianesque, while its coral-finished walls, spaciousness and its one-bedroom detached cottage offer a plantation-style layout to the property.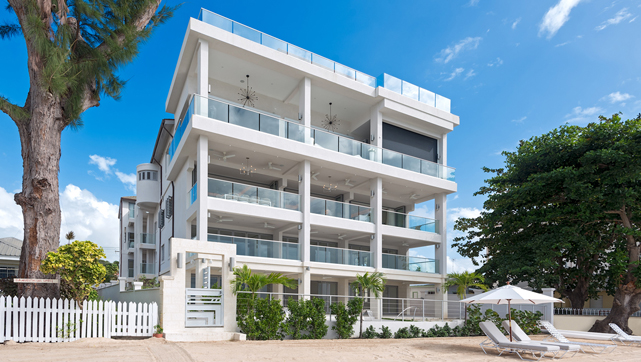 The Evolution of Luxury
However, as times change, so does the hallmark of luxury in Barbados. Now appearing on the landscape are very bold, geometric, modern architectural designs that are the tenets of new-aged luxury. These properties are usually condominiums or apartments within high-rise communities, and they benefit from stunning locations along the beachfront. On the inside, they normally feature fresh, pastel and understated yet impactful palettes of colour - sometimes monochromatic with pops of colour - as well as smaller but more efficiently utilized spaces. They also come complete with modern windows and doors, fixtures and trimmings, and statement pieces, walls or views are not uncommon.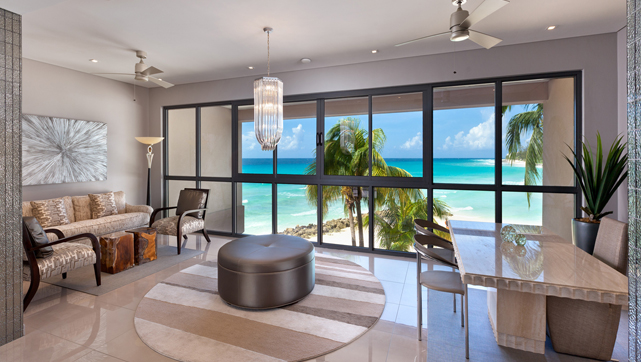 Perfect examples of this evolved luxury include the modern homes at The St. James, Capri development and Footprints. The newly completed The St. James comprises four 5-bedroom luxury units along the Paynes Bay beach. It features a muted palette with pops of blue, and its fresh, open-plan design capitalizes on the lovely beach atmosphere. At Capri development, Capri One is a 3-bedroom unit that overlooks the popular Accra beach. It features a modern kitchen, contemporary open-plan living complete with a wall of glass windows that transform the beach into a living statement piece. Both developments also offer balcony dining and shared amenities including a pool and gym.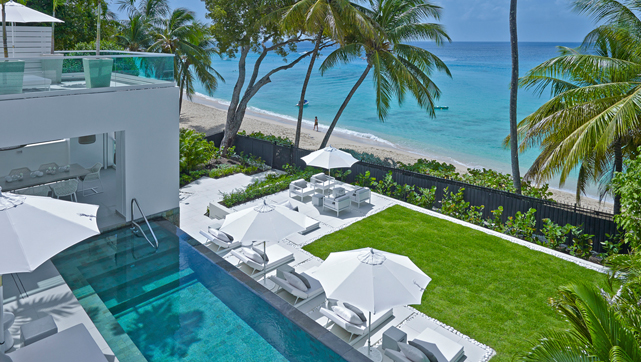 While The St. James and the Capri development are gated-community condo-styled units, Footprints is a detached home. Prominently sitting beachside, Footprints features a unique architecture that wows from its exterior. The 5-bedroom home is three-storeys tall, and its gorgeous grounds complement its stunning monochromatic palette that gives the home its ultra-modern allure. The interior has a very geometric feel thanks to its décor and accents, and it proclaims a marriage of whites, off-whites, pastel greys and pale corals - all of which are accentuated by the stunning views of the ocean through its large windows and doors.
Whether your style of luxury is estate elegance or contemporary chic, we have the right luxury home for you! Contact one of our agents today, or visit our website to peruse more luxury homes!